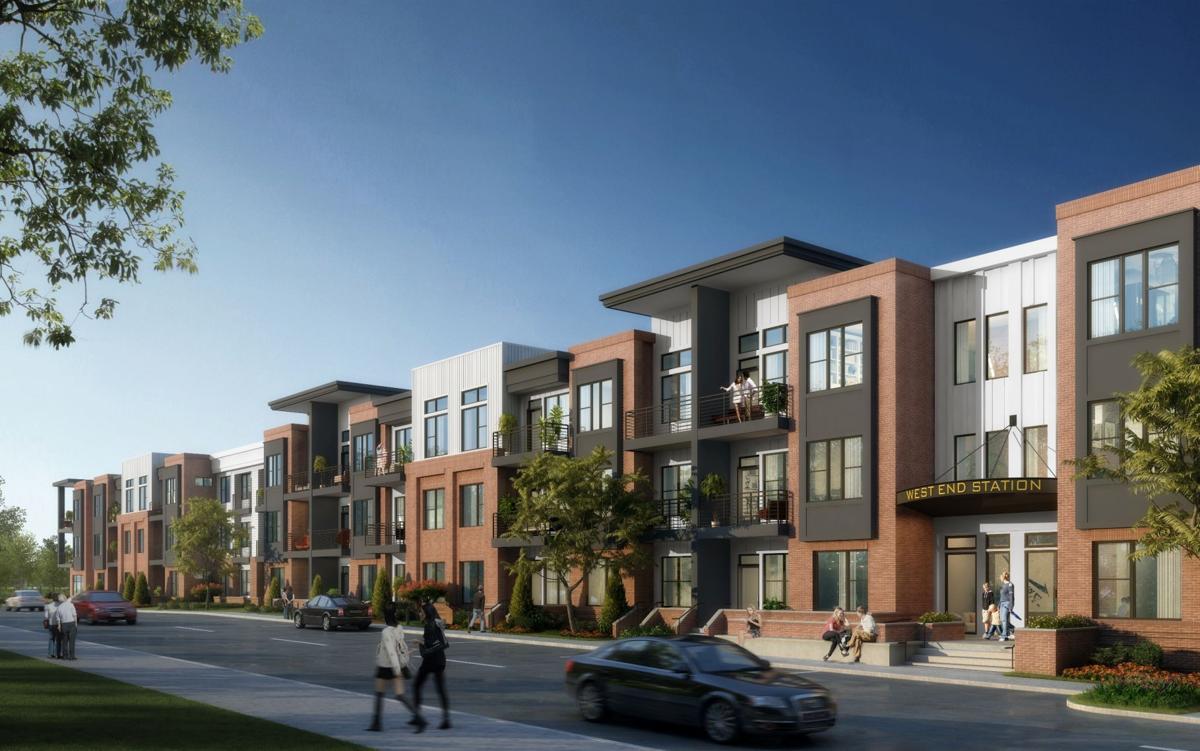 Much of Winston-Salem's downtown apartment development has been concentrated near the Innovation Quarter and the central downtown area, with the notable exception of the Link Apartments Brookstown, which is across the street from BB&T Ballpark on the west side of downtown. That's about to change with the addition of West End Station, which should deliver 229 apartment units to Winston-Salem's West End within 24 months. From an article in the Winston-Salem Journal:
The $35 million development will provide 229 apartments in a block that's close to both the center of downtown and the BB&T Ballpark, said Porter Jones, the president of DPJ Residential, a Charlotte-based developer doing its first project in Winston-Salem…
DPJ Residential and Chaucer Creek Capital of Raleigh are going 50/50 on the development. Chaucer Creek Capital owns the Gallery Lofts apartment community in downtown Winston-Salem, but the West End Station is the first development here for DPJ Residential…
Jones said West End Station will have a saltwater swimming pool and a fitness center, a two-story clubhouse with an outdoor terrace and gas grills, and two elevated courtyards above the parking deck on the lower floor of the building that faces Brookstown Avenue. In all, there will be 300 parking spaces.
Offering a mix of one- and two-bedroom apartments, the development will have rent ranges from $1,200 to $1,300 per month for the one-bedroom units, Jones said, to $1,600 to $1,650 for the two-bedroom units.