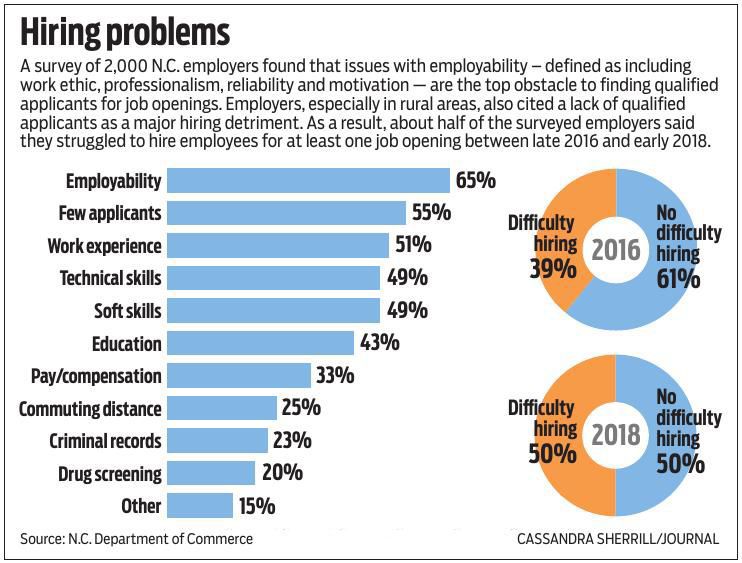 If you're having a hard time staffing up your communities you're part of a larger trend in North Carolina that's particularly prevalent here in the Triad: lack of skilled, willing workers to fill open positions. From a report in the Winston-Salem Journal:
About half of North Carolina's employers — corporations, small businesses, and mom-and-pop stores — are struggling to find qualified workers for open jobs.
The difficulties are even larger — at 61 percent — within the Triad…
In the Triad and other medium metro areas, 67.3 percent of employers cited employability as a challenge, along with soft skills (57.1 percent), technical skills (55 percent), lack of qualified applicants (54.1 percent) and lack of preferred work experience (52.1 percent).
So when you find yourself looking for a maintenance tech, again, just know that you aren't alone in your struggles.