In 2Q15 the US homeownership rate fell to 63.4%, down from 63.7% in the first quarter of the year, the lowest it's been since 1967.  The result has been an increase of about 2 million renter-occupied units in the last year, resulting in a vacancy rate of just 6.8% which is down from 7.1% in the first quarter. From BloombergBusiness: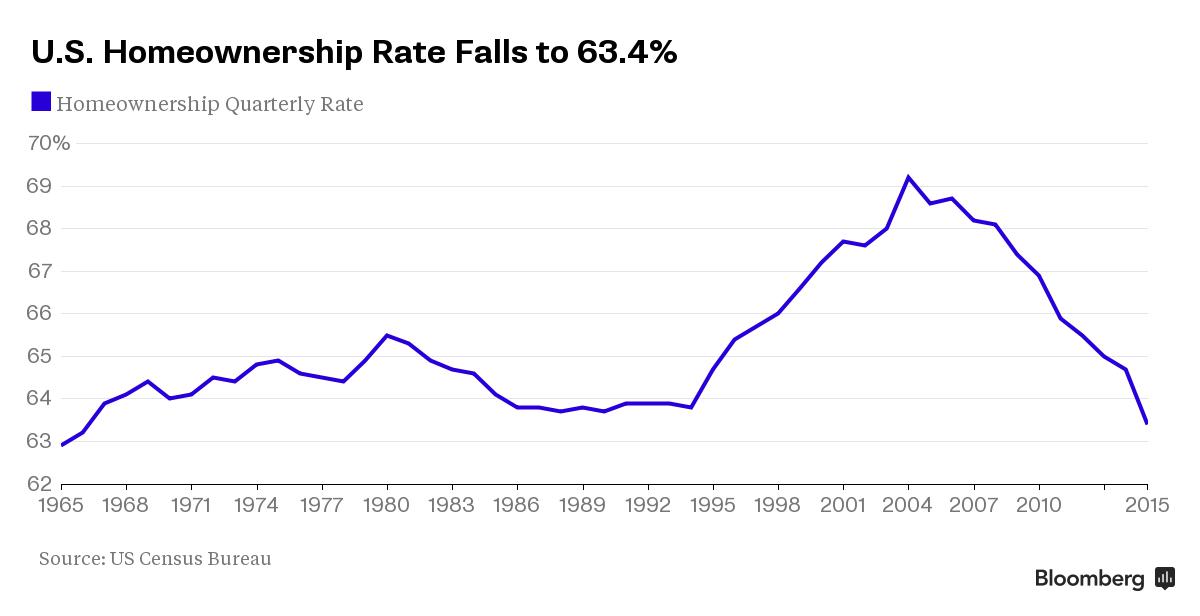 Would-be homebuyers have been held back by stringent mortgage standards and wage growth that hasn't kept up with surging home prices. The average household income in June was 4 percent below a record high set in early 2008, even as unemployment dropped to its pre-recession rate, according to Sentier Research LLC.
 "We're still suffering the effects of the housing collapse and the financial crisis," said Mark Vitner, senior economist with Wells Fargo Securities in Charlotte, North Carolina. "We may have another percentage point to go before we see a bottom" in the homeownership rate, he said.
Home values have jumped 34 percent since reaching a bottom in early 2012, making purchases more expensive for entry-level buyers. Prices in 20 U.S. cities climbed 4.9 percent in May from a year earlier, the S&P/Case-Shiller Index showed Tuesday.