It would surprise no one to learn that there's a tight job market in the rental housing world, but you might be surprised at exactly how many open positions there are in the industry. According to new research from the National Apartment Association, there are about 4,000 open positions nationwide. The largest number of open positions can be found in the "Property Management" category, and not far behind that is the "Maintenance Category."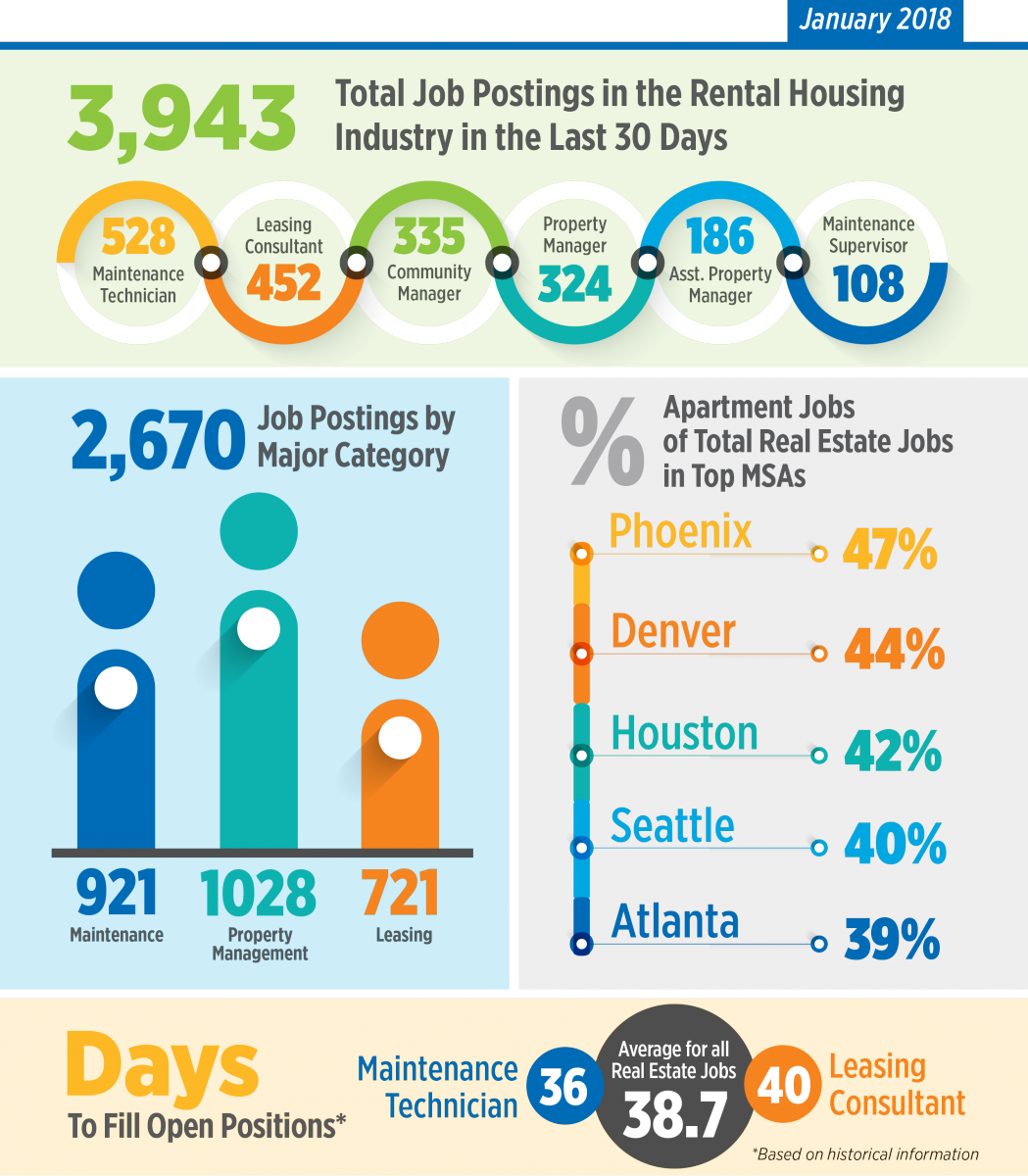 As you can see the largest number of openings by job title is for Maintenance Technicians – shocking right? – and the researchers were kind enough to dig a little deeper into that position's data: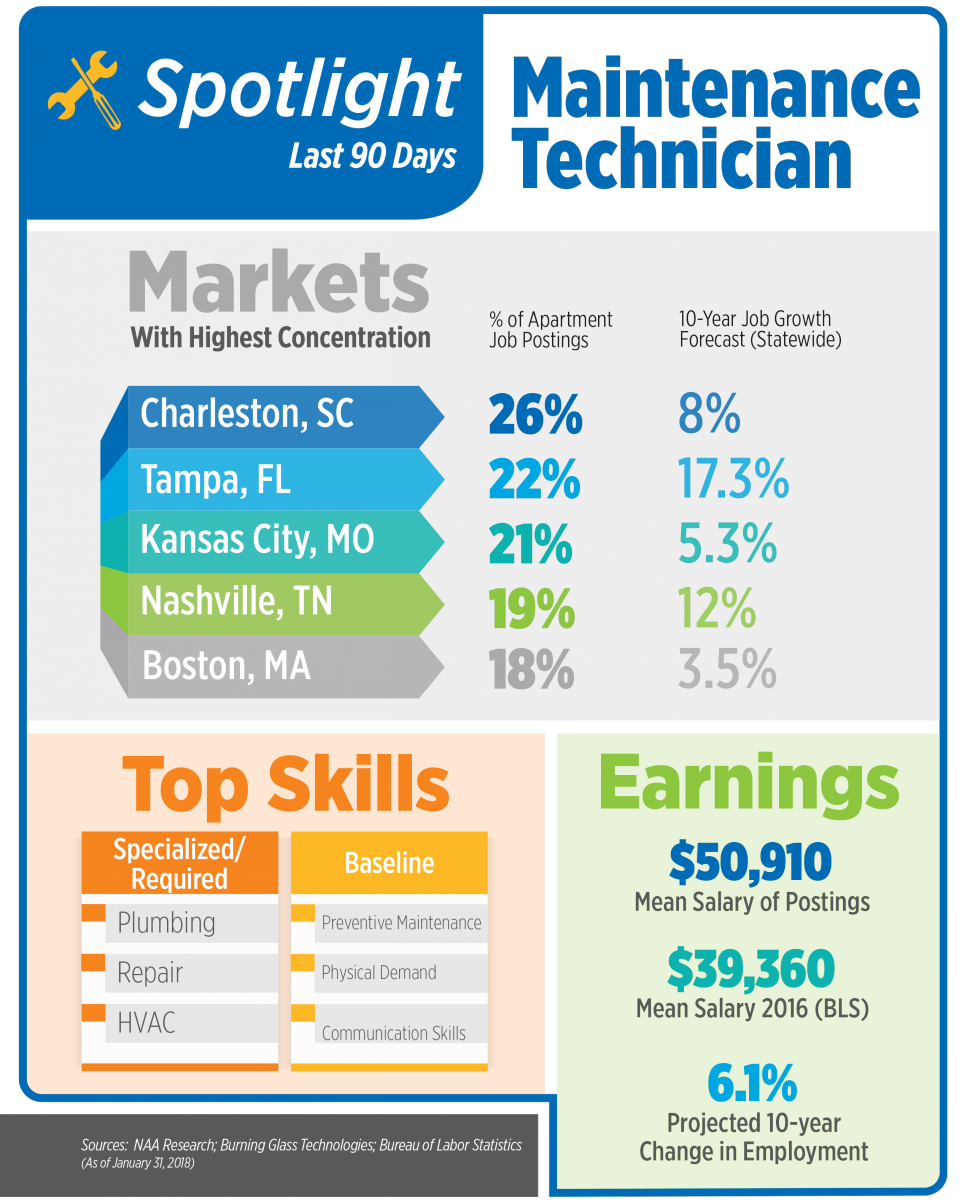 All of this data is derived from a new monthly NAAEI product called Apartment Jobs Snapshot. Here's more info about it from NAA's site:
The Apartment Jobs Snapshot is a new monthly product from NAAEI highlighting labor force trends in the rental housing industry. It examines the total job posting trends by position, category and geography, as well as providing fresh and detailed updates for industry employers. The snapshot will feature enhanced quarterly editions with more expansive data, starting in April 2018.